An exciting exhibition which showcases local artists of the younger generation who have been stirring things up not only in the Canadian Art scene, but internationally,
Winnipeg Now at the WAG
reminded me of all the reasons I am proud to say I am from this frigid and isolated island in the prairie. The imagination, curiosity and daring exhibited in these pieces is outstanding. Each piece I encountered while moving through the exhibition struck me differently, however the resounding commonality among them was the ability I feel each would have to find itself included in a major gallery of modern art, such as the Tate Modern or Hayward Gallery.
Some individual pieces stood out for me specifically.
Sarah Anne Johnson's (title unknown) made me want to sit underneath its stratosphere for hours. My eye danced around the sculpture as it loomed over my head, colours bursting.
Michael Dudeck's pieces from his
Baculum Cosmology
call into play ideas of liveness, nature, and human relationship to this; the body mummified but with pipes and cables emerging from its form was haunting, and called to mind similar ideas in Damien Hirst's work, challenging our perceived supremacy over nature and science, and ultimately our mortality. I am saddened that I missed his live performance with the pieces, and only hope I can catch this in the future.
Finally, Shawna Dempsey and Lorri Millian's
Bedtime Stories for the End of the World
intrigued, due to the idea of a comfortable, relaxing space in which pre-recorded stories are heard. Similar to my own work (
Autel
) this pushes us to see storytelling as art, and to truly audit what we are taking in, even in seemingly everyday scenarios.
I strongly recommend taking this exhibition in, for a sense of the intelligent and sophisticated work being created by fellow Winnipeg artists.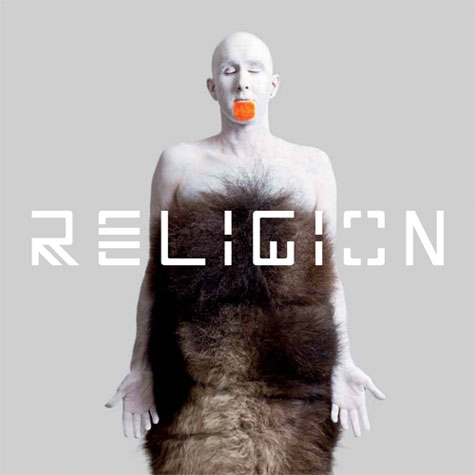 Photo: Michael Dudeck Religion project